A new UK based digital arts magazine which has evolved from the old Painter Magazine to incorporate more software programs. Covers a wider spectrum of genres than ImagineFX. I get both.

A wonderful print magazine printed in the UK. Always full of tutorials, tips and inspiration. If you are at all interested in fantasy or science fiction digital art you should check it out.

A great magazine devoted to sci-fi and fantasy digital art that's distributed in PDF form online. Low resolution copies of older magazines are available for free from their site.

Huge, diverse online art community. Here's my page.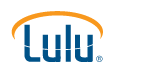 An excellent print-on-demand service which I used once to produce a full colour 196 page book for ShackTactical, and am certain to use again.

Another great online art community. There is some inspiring work on display there as well as some useful digital art tutorials.

Great digital art site. Has a very active forum, showcasing some amazing talent.

This website has a great collection of Steampunk images... worth adding to your favourites if you like that stuff.